Barbwires Icon Art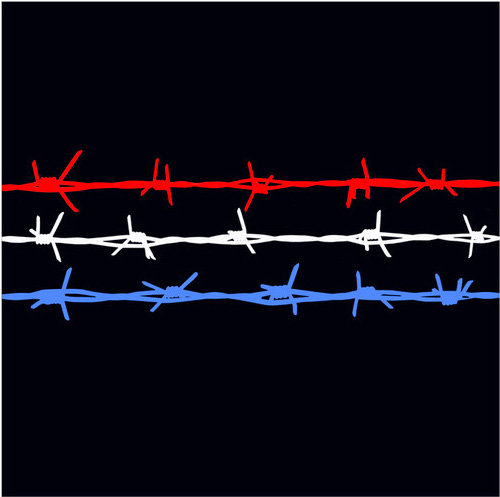 ™ & © R Matsumoto All Rights Reserved
---
Remembrance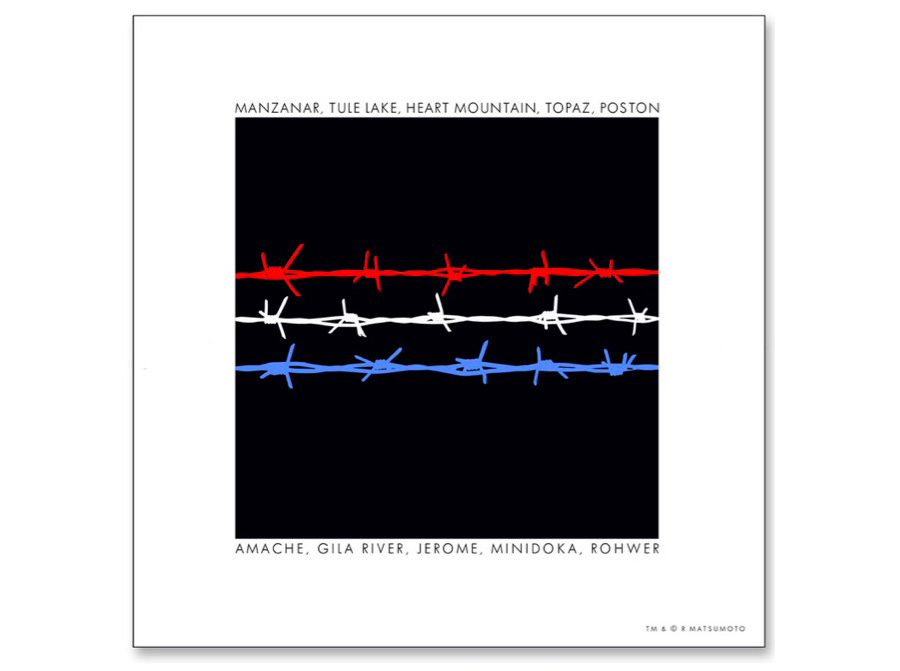 20" x 20" lithographic print on heavy stock, suitable for framing.
It's a tribute to the 120,000 Japanese Americans
who were incarcerated during WWII.
It's a symbol of the loss of their civil rights
and the indignity they suffered.
It's a bold reminder of our dark history.
Never to be forgotten.
About the Artist
Bob is an award-winning Advertising Creative Director whose work is featured in the Permanent Collection at the Museum of Modern Art (MOMA).
He is an alumnus of the Art Center College of Design where he returned as an adjunct professor and guest lecturer. His awards include the prestigious Gold Medal from the New York Art Directors Club, and he served on the Executive Committee for the Commercial Peer Group at the Academy of Television Arts and Sciences.
Bob was four years old when he and his family were interned at Manzanar. His memories and desire to capture the injustice Japanese Americans endured inspired him to write and produce "Voices Long Silent;" this short documentary served as the introduction at the 1981 Los Angeles Commission on Wartime Relocation and Internment of Civilians and was featured in the 2010-2011 "Art of Gaman" exhibition at the Smithsonian.
He created "Remembrance," an artwork honoring the 120,000 Japanese Americans interned during World War II that is featured at the Japanese American National Museum in Los Angeles.